The goal isn't to develop an app. The goal is to develop your business.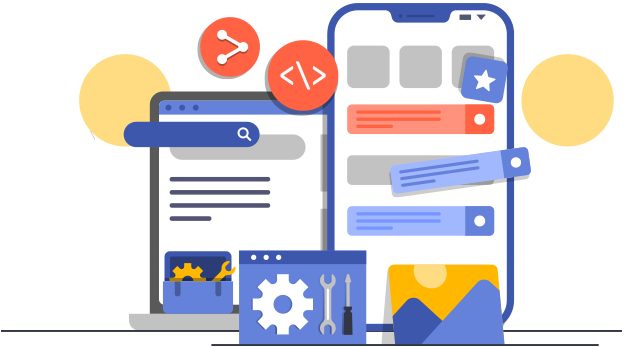 Rotherham Apps – Specialists in App Design and Web Software Development
At Rotherham Apps we are focused on providing quality app and bespoke software development services to our customers in Rotherham and throughout South Yorkshire and the rest of the UK. Our team of fully qualified talented app designers and software developers are experienced in developing a wide range of apps and bespoke software solutions – from bespoke app development and web development to database systems and custom software. Our tireless dedication to keeping our Rotherham customers happy with our app design and software development services has been rewarded recently with our beating off tough competition to win:
"Best Mobile App Development Agency (Yorkshire)" award
"Software Development Specialists of the Year" award
So if you are compiling a shortlist of app designers or software / database developers in South Yorkshire to help your business with its software and app plans then you would be well-advised to consider adding Rotherham Apps. To compound this, due to the way we operate (i.e. efficiently!) we are able to offer our services at very competitive rates so you will find using our app and software development services to be far more cost-effective than using the services of some of the larger app agencies or web agencies in Rotherham! (As a side-note, we also offer special rates for Rotherham entrepreneurs and South Yorkshire startups, sometimes on a sweat equity basis, as we know how difficult it can be to launch and grow your own business).
We see each app and software development project as a new challenge and aim to deliver the best possible app or bespoke software system to help your business flourish – why not contact Rotherham Apps now?

Database Design
MySQL, MS SQL, Oracle, MS Access we love to tinker with databases of all types – do you have legacy databases and systems integration requirements?

Software Development
We build Windows-based software and web applications with brain-mashingly complicated functionality – give us a challenge!

Web Development
Find out why many graphics design companies and web agencies use Rotherham Apps behind the scenes to take care of the backend tricky stuff.

Mobile App Development
Need an Android app developing or an iPhone / iOS app designing for smartphones, Android tablets, iPhones or iPads? Rotherham Apps can probably help you.
We are South Yorkshire's one-stop app design and bespoke web software development agency i.e. we cover everything from server / hosting setup and management to database design to app design to web development. What this means is that rather than having to deal with a myriad of different freelancers, designers, developers and sys admins etc and trying to get them all to play ball nicely you just need to deal with us, one company – less fuss, less cost, more efficiency, more speed! Send us a short message.
Beyond Android app design / iOS app design and bespoke software development, at Rotherham Apps we are keenly interested in other development areas including:
Business software solution development
web application development
bespoke ecommerce solutions
SaaS systems development
Legacy database software projects
Systems integration services (including data migration)
IoT services
MVP software development for you entrepreneurs in Rotherham
BI solutions for South Yorkshire businesses
Blockchain development projects
Database design and upgrading / upscaling projects. (All major databases, not just MySQL, MS SQL Server, Microsoft Access database, Oracle etc)
The take-home message then is that Rotherham Apps is your award-winning software, app and web development company serving South Yorkshire – we have well over a decade of experience developing custom software solutions and nifty apps for our loyal customers in Rotherham and throughout Yorkshire. If you still need additional encouragement to fill in the contact form below then how about I remind you of the fact that because our internal systems and working practices are so lean it means that we can keep our prices very keen!
FAQ
Contact
Rotherham Apps
Stadium Way, Parkgate, Rotherham, S60 1T
01709 639709
info@rotherhamapps.co.uk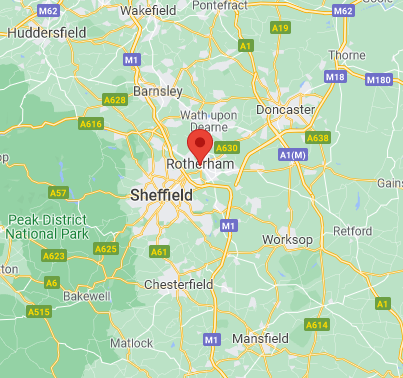 Rotherham Apps – Awards
Awarded in 2021: "Best Mobile App Development Agency (Yorkshire)" and "Software Development Specialists of the Year"